Do you want to hear about a great tool to help your team? It will build their leadership skills, help them creatively solve problems, and bring your team together to solve a common problem. As a leader, you'll understand your employees better and help your whole team grow.
Want to know what it is? 
It's Dungeons & Dragons. 
Yes, you read that correctly. A simple game can be the game-changer that your workplace needs.
As an HR professional with almost 15 years of corporate experience, I have seen teams of all sizes and industries. As our use of technology deepens, we need more collaborative, insightful, and deliberate people. 
To play D&D, you need those qualities. These are people you want on your staff. These are people who are ready for the future challenges of the workforce.  
Let's explain how Dungeons & Dragons (or D&D as it's commonly called) works and why you should incorporate it into your workplace's culture.  As well, look for it on resumes or start up a game as a team-building exercise! 
What is Dungeons & Dragons?
For those unfamiliar with it, Dungeons & Dragons is a role-playing, tabletop fantasy game that gets played using paper, pen, dice, and your imagination. It's been around since the 1970s and the number of players worldwide grows every year.
Dungeons and Dragons is a roleplaying game based in collective storytelling in the worlds of swords and sorcery. Led by a Game Master, you and your team are heroes called to an imaginary quest, with obstacles, twists and turns along the way. The Game Master's responsibility is to create an immersive story and communicate that world to the players.
From challenging problems to having to pivot unexpectedly, D&D mirrors the workplace in many ways.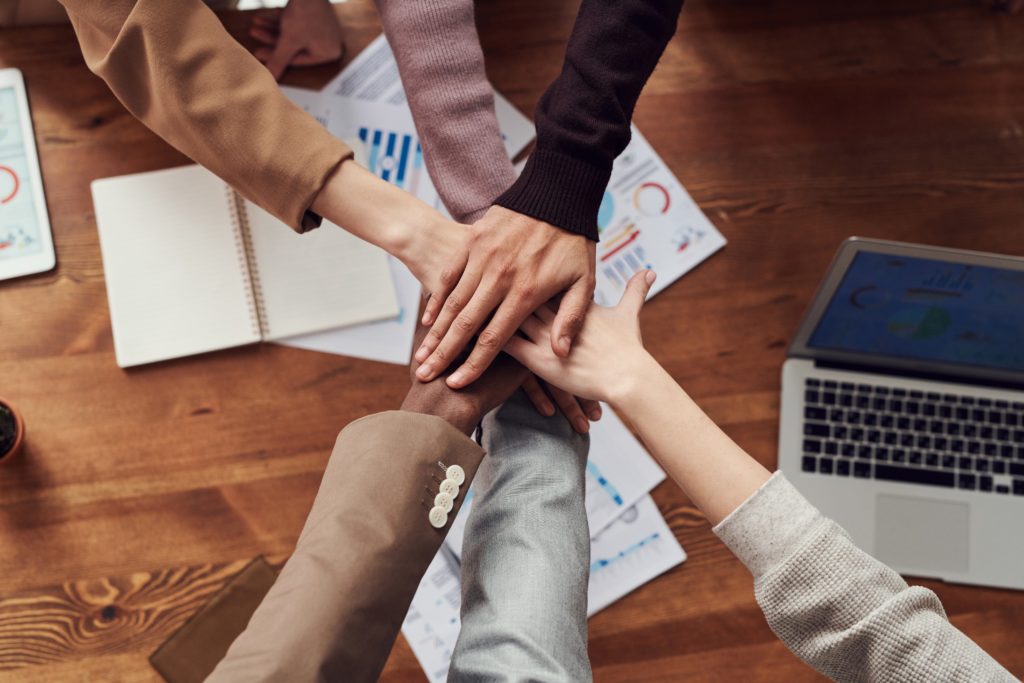 Benefits of D&D in the Workplace
Let's outline just some of the benefits of incorporating D&D into your workplace and the skills that your employees, managers and teams can gain from your next D&D Adventure.
Team Building 
Teams that play together stay together.
Groups that enjoy each other's company naturally work well together. This fun activity encourages players to get creative and think strategically in a team environment. In addition, it will help them become more comfortable with each other and strengthen their relationships. This game demands both excellent communication and the need to support team members in order to excel as a group.
Once your team knows how to slay imaginary monsters, they will be much more able to tackle the day-to-day challenges that come their way.
Growth & Development
One of my favourite benefits of D&D is the chance it provides for employees to explore new roles and learn new skills. It's an opportunity to dream up their ideal self and become more than they ever thought possible. At the same time, they can share that part of themselves with others.
Imagine you have an employee who struggles with speaking up, whose character gives them the space to be a bolder version of themselves. They can practice being that person, building confidence outside the boardroom. It is a low-risk way to get comfortable bringing those qualities to life.
Balancing the Individual and The Team
While your group as a whole will be on a quest, each individual player has their own story to work through. This mirrors the real-life workplace. Each of your employees contributes to the team while simultaneously supporting their personal goals.
To do so is a balancing act, especially when it comes to prioritizing your time and energy. Therefore, your staff will need to think carefully, both in the game and at work, about the moves they make and what will get the team to their goal, slaying a dragon, or meeting targets.
Understanding your Staff
While it is a fantasy game, D&D is much more than a simple game of make-believe. The stories have structure. Think of it as a live-action "Choose Your Own Adventure" story. There are ways of determining the consequences of the players' actions. Your players can choose their moves, whether it's negotiating, attacking, hiding, or running away. 
How well do you really know your team? In D&D, you can observe how they respond to different choices, which may not be possible in other situations. With this insight, you can better understand and maintain your staff's motivation. What manager doesn't want to understand their employees in this way?
Game On!
I could probably go on and on, but clearly, this game has a lot to offer your staff and you as their leader.
Ready to consider a unique approach to culture and people management? Let's set up a call to discuss that and any of your team's needs.